Aligning the Food System: Food Safety Considerations for Developing Food Waste Solutions
May 15-16, 2019 | University of California, Davis
Workshop Program
This workshop will feature panels on food recovery and donations, food "upcycling", and composting and anaerobic digestion for nutrient recycling. With presentations from 15 field experts and guided roundtable discussions, this workshop will culminate in an outcomes-oriented breakout session on the future of FLW solutions.
Please click here to download our conference program.
Day 1: May 15, 2019 - Keynote Event
UC Davis Conference Center
4:30 PM - 4:45 PM: Welcome and Registration
4:45 PM - 5:30 PM: Keynote Address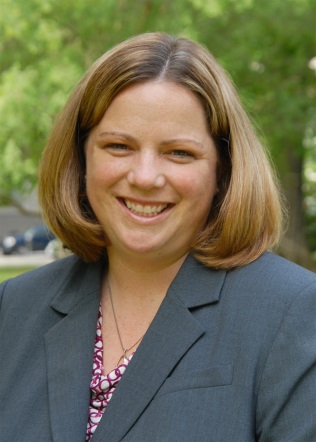 Jenny Lester Moffitt | Undersecretary, California Department of Food and Agriculture
Jenny Lester Moffitt is a fifth generation California farmer and undersecretary at the California Department of Food and Agriculture (CDFA), where she was deputy secretary from January 2015-February 2018. Appointed to these positions by Governor Jerry Brown, Moffitt works to engage stakeholders on issues that affect ranchers and farmers, including climate change, land use, water policy and food security. As a farmer and policymaker, Moffitt believes that agriculture is critically important to sustaining our environment and economy. Prior to joining CDFA, Moffitt spent 10 years as managing director at Dixon Ridge Farms, her family's organic walnut farm and processing operation. Growing up on the farm she would later help manage, Moffitt learned firsthand the importance of taking care of the land and the people that farm it – and the value in fostering economic growth and well-being. At the farm, Moffitt oversaw the company's day-to-day operations, including sales and marketing, human resources, regulatory compliance and all aspects of financial management. While working at the farm, Moffitt also served on the Central Valley Regional Water Quality Control Board. She has been a board member for CCOF and served on the California Organic Products Advisory Committee, the Food Safety Committee of the Walnut Marketing Board and the Farmers Advisory Council for the Organic Trade Association. Previously, Moffitt worked for American Farmland Trust. A proud former 4-H and FFA member, she grew up raising animals and learning about the value of hard work and working together. Moffitt is a graduate of Brown University with a degree in economics and a graduate of the California Ag Leadership program.
5:30 PM - 7:00 PM: Networking Reception
Day 2: May 16, 2019 - Workshop
Walter A. Buehler Alumni Center
7:30 AM - 8:00 AM: Registration and Breakfast
8:00 AM - 8:10 AM: Welcoming Remarks
8:10 AM - 8:25 AM: Plenary Address | Kevin Smith, Senior Advisor for Food Safety, Center for Food Safety & Applied Nutrition, Office of Food Safety, US Food and Drug Administration
8:25 AM - 8:40 AM: Plenary Address | Kyle Pogue, Environmental Program Manager, CalRecycle
8:30 AM - 10:30 AM: Session 1 | Food Recovery & Donation of Food
10:30 AM - 10:45 AM: Break
10:45 AM - 12:30 PM: Session 2 | Food "Upcycling"
12:30 PM - 1:30 PM: Lunch
1:30 PM - 3:15 PM: Session 3 | Composting and Anaerobic Digestion for Nutrient Recycling
3:15 PM - 3:30 PM: Break
3:30 PM - 5:30 PM: Breakout Sessions and Roundtable Discussions
5:30 PM - 7:00 PM: Networking Reception